The FMCG industry was once King, but now has found itself in a rather unfamiliar position. Reports from McKinsey's 2018 study on the industry assert that the traditional fast-moving, consumer-loved industry is fading away from its former glory. Much of this is due to the fact that we're living in an era where the Internet is King, and almost anything can be done online. The former FMCG giants who solely relied on sales from retail and export are falling behind, in competition with those who adapted to the change, and started pushing their brands online. Thus, now a lot of FMCG companies are facing a new growth dilemma. With the development of technology in this digital age, it is essential that corporations who desire to stay on top keep up with the environment and adapt. Here we discuss the five development trends in the FMCG industry, and the three key steps FMCG companies should take to stay successful.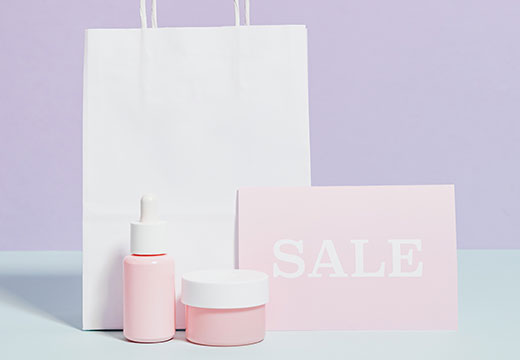 Trend #1: The Development of a Digital Marketing Strategy‍
‍In a day and age where information and data is easily accessible everywhere online, traditional marketing has become less effective. Top companies are now leveraging digital technology to segment their consumers, identify their preferences, and build specific campaigns to target their consumers in a more direct and close way.
Trend #2: The Rapid Rise of Small Brands
‍Over recent years, many small brands have emerged in the market. The benefit of small brands is that they can be marketed in a way that is specifically tailored to their consumers through digital channels. At the same time, small brands also incur low operating costs and yield high margins, making them profitable if done correctly. The successful small brands attract investors, and eventually establish themselves amidst the competition.
Trend #3: Consumers Like "Healthy" Food
‍When branded correctly, the so-called "healthy" foods are products that are organic or contain less sugar and additives. Regardless of "how healthy" these products are, consumers pursue them, as they are always thinking about the ingredients in what they buy. Companies have leveraged the market demand for "healthy" food and have found success.
Trend #4: The Internet is Everything
‍Ride the internet, and leverage ways to sell through the internet. Consumers are using online platforms to purchase their goods. Although other industries have jumped onto e-commerce more quickly than FMCG, the potential for future growth is endless.
Trend #5: The Development of New Retail
‍E-commerce and new retail will further squeeze out traditional retail in market space, and consumers will continue to push in that direction. Companies that don't head this direction will struggle to keep up.
With all these factors dominating the FMCG industry today, corporations need to find ways to adapt to the rapid changes to stay on top. Here are three keys to tackling the change:
Assess the risks and rewards for each of your product categories and brands to identify which ones will survive online
Start planning a transition strategy from traditional to new models, whether digital or innovative.
Develop an action plan with a clear work breakdown structure, timeline and milestone structure, and a defined division of roles.
‍
And of course, with forward movement, one must be equipped with the right talent and right people for the job. Understanding how to apply innovative business models and digital transformation is essential in the FMCG industry. To stay on top, be sure to groom agile leaders with a strong understanding of industry dynamics, as well as adaptability, and surely, you'll overcome the challenges in the industry amidst the digital era.